NCTE 2014 Annual Convention Program Proposal System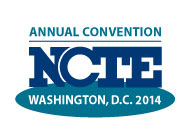 Key Dates:

July 15, 2014 -- Update your Connected Community Profile
October 31, 2014 -- Reserve a Hotel Room
November 12, 2014 -- Register for the Convention
November 15, 2014 -- Submit Session Handouts to the Connected Community
November 20-23, 2014 -- NCTE Annual Convention, Washington, D.C.


If you received a letter of acceptance, please log in using the username and password provided in the email in the left box under Login. (No new accounts can be created at this time.)
Note: This profile is different than the account you use to log into the NCTE website.


---
The red triangle (

) indicates a required field.

1. Fill in your email address




For technical support with this system, please email ncteannual@ce.uoregon.edu.